Art will always be one of the most attractive and finer things in life and the Southampton Arts Center has been a center for arts and culture serving on the East End. The center boasts of success with over 50, 000 visitors in a year, 200 programs and events, and 5 exhibitions in 2019. Their wide range and rich list of partners include the New York Academy of Art, Hamptons International Film Festival, the Watermill Center, Jazz at Lincoln Center, and Telluride Mountain film.
The center has recently completed an upgrade of its theater to include state-of-the-art audio and video equipment, new seating, and lighting. The center's programming now includes first-run films, theatrical performances, and concerts.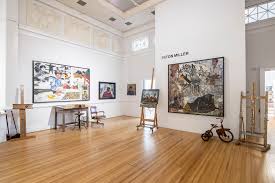 Southampton is a thriving community in New York. It is well known as the largest and oldest and a commercial center. It is a prestigious community where several wealthy people have established their homes. Southampton Village has a large year-round population and it's the more reason why the Southampton Arts Center has grown in popularity.
Southampton Arts Center strives to serve the East End community as a hub for arts and culture. At the same time, the arts center is dedicated to preserving the iconic building and grounds of 25 Jobs Lane for future generations.